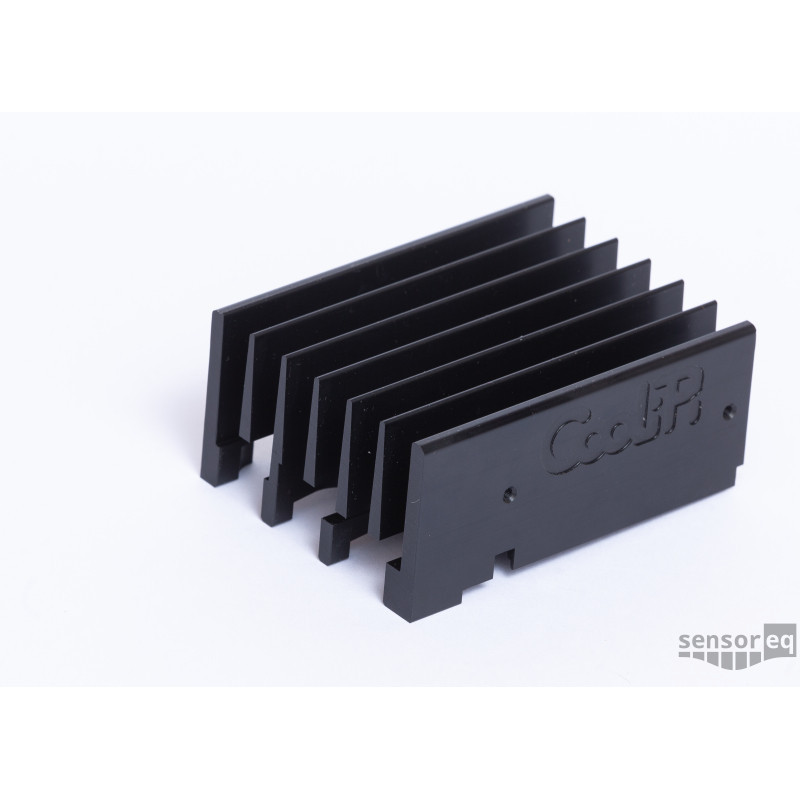  
CooliPi 4B Heatsink - Black
Anodised aluminium heatsink, colour black. Compatible with Raspberry Pi 4 model B, 1/2/4/8 GB RAM. Directly cools BCM, USB and ETH chips. More information on www.coolipi.com.

Secured web
Credit card payments
Worldwide delivery

14 Days guarantee money back
Package contains:
1x Anodised aluminium heatsink -  dimensions 87x66x40 mm, weight 215 g
If you want to operate Raspberry Pi with heatsink only, without the case or with your own 3D printed case, you will need to order the basic mounting kit available in CooliPi accessories. 3D model of the case is available for download from www.coolipi.com.